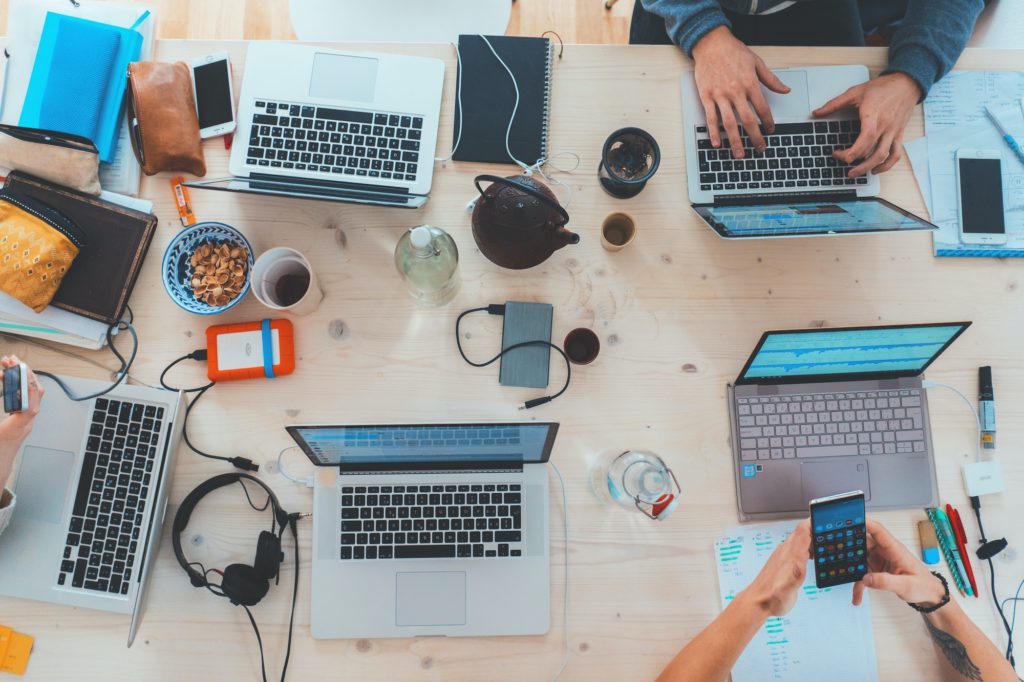 As a startup founder or project manager, evaluating how you will resource a technical project is a critical decision. There are many variables to consider when choosing to work with a software development agency. This can include: budget, launch timeline, in-house technical expertise and available resources. More importantly, you need to be able to trust the software development team you are choosing. After all, you will be closely collaborating with this team and providing access to proprietary information about your company. For this reason, it is important that you remain the owner of all resources, from cloud infrastructure to design assets.
While your initial reaction may be to quickly build an engineering team internally, you should consider that hiring qualified and talented team members takes time and money. This is where an established and proven software development agency can help. As a software development agency, we have worked within various industries, team structures, and projects to understand when hiring a software development agency is a great option. There are actually plenty of reasons why outsourcing your project to an experienced agency overing hiring a team in-house makes sense.
Here are some of the most common reasons we have encountered:
You don't have engineering resources internally
This is one of the most common reasons we encounter: you can't build your software product without an engineering team. Whether you have zero engineers or looking to augment your existing team with specific skills or increase bandwidth, hiring a software development agency will enable you to access a full-service suite of experts from designers, front-end engineers, back-end engineers, and quality assurance to properly execute your project. As you work through your project requirements and business needs, asking questions about team expertise and relevant previous work during the discovery call is critical. The discovery call is an important step in assessing the ability of a team to deliver your project.
You need an at-risk project to be rescued
Maybe you already outsourced a project to another firm but it's over budget, behind schedule, built with suboptimal code, or worse it was compromised due to poor security (unfortunately, we have seen this when we rescue projects). Whether it's due to poor evaluation of user requirements or a failing to meet SLAs outlined in a contract, there are times when projects currently in process need to change hands in order to course correct. Unfortunately, this is a more common occurrence than not but experienced agencies have the bandwidth as well as technical and project management experience to engage mid-project and determine a course of action and can help you get your project back on track for launch.
You have an idea but don't know how to scale it
How do you take your idea from concept to a minimum viable product? If you've validated product-market fit, your next task is to test market demand with an MVP, or minimal viable product. Similar to not having the technical expertise internally, working with an agency can help you tap into an experienced pool of technical professionals to guide you and determine the right technical requirements for your product and provide a projected timeline. Our team has worked with founders to build a cost-effective MVP and scale it to a full-feature product while ensuring alignment with business and/or project goals.
Whether you're looking to build internal tools or take your next big idea to market, who you work with to bring the project to life is an important decision. The above examples are some of the most common examples we have encountered in our conversations with current and prospective clients but certainly not meant to be exhaustive. With outsourcing, you can increase team skillset and bandwidth, rescue at-risk projects, and work with experienced technical partners to scale your idea from concept to MVP.
Related posts